Thanks to everyone who came to the business meeting and social event at SSLW in Tempe this last week. Here are a gaggle of CGC folks in a very blurry photo (a reflection of my cell phone not my state of mind!).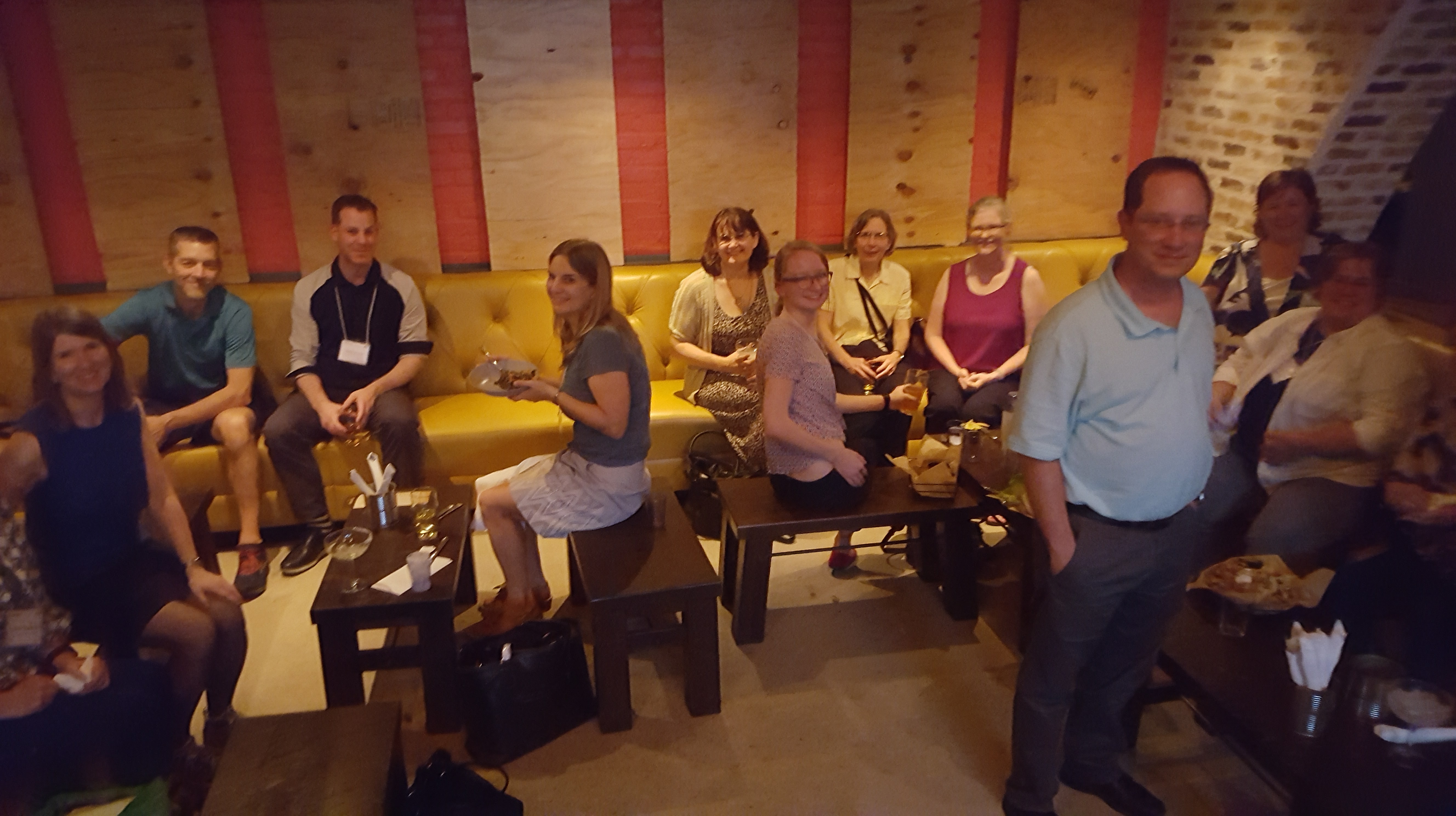 And for the more academically minded, here are the slides from the workshop on designing graduate classes, by Chris Feak and me: sslw-20167-grad-writing-workshop.
And a photo of that, too: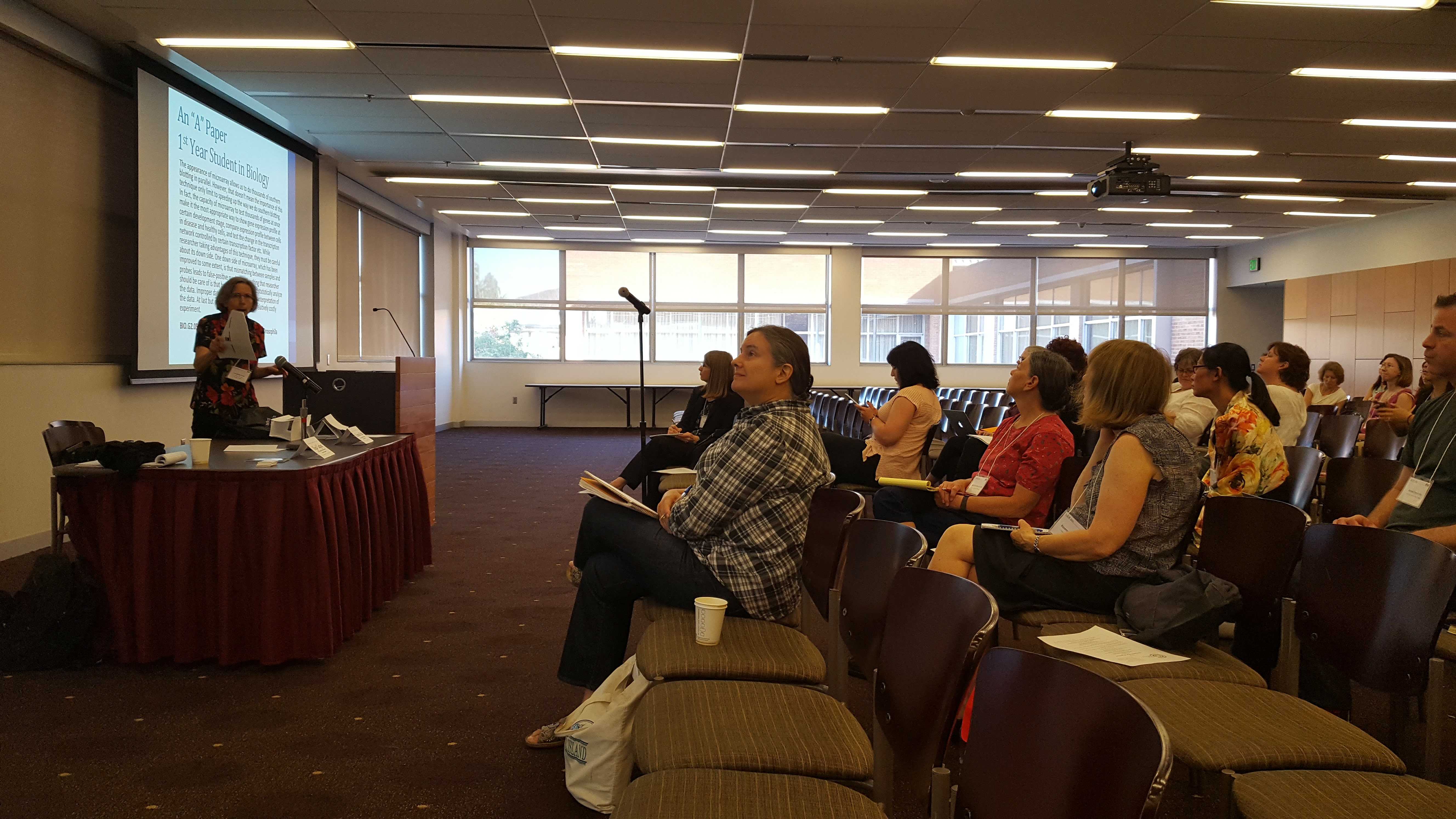 Did you see a great session on grad communication at SSLW? Please write a quick note as a reply to this blog post!